In December of 2015, I wrote this post about the lack of diversity in children's books. In it, I shared my goal of becoming a children's book author. I wanted to give voice to stories untold. I also made some foolish declaration about self-publishing if I couldn't find a publisher in six months.
Just three months after that post, I attended my first SCBWI conference and wrote this post. Six months?! Try six years, girl! Among other pearls of wisdom, I learned that the writer's journey is long. Long and full of rejection, that is. I amended my goals accordingly. Forget getting published YET. Improve craft, learn about the industry, write and revise. Then, query agents and prepare for who-knows-how-many rejections. Persevere.
I took classes, formed critique groups with amazing people, and read tons of children's books. I wrote reviews on my blog and ghost wrote reviews for a children's book website. I wrote and revised and wrote and revised and revised and revised. When I had (what I thought) were several completed manuscripts, I studied the querying process. I read every single post on Query Shark, I looked up agencies signing picture book authors and I read every single agent bio on their websites. I made a list of agents who might be interested in my manuscripts – Caryn Wiseman from Andrea Brown Literary Agency was at the top of this list.
In August of 2016, I sent out nine query letters. I wrote this post about the experience. My goal was receive at least one personal rejection. One agent sent me an encouraging personal rejection. A few weeks later, Caryn asked to see more of my work. After reading the next two manuscripts I sent, she did not offer representation, but invited me to submit more work in the future.
Looking back, the additional manuscripts I sent Caryn were not ready. They weren't even good. I was writing stories I thought needed to be told, but I realized they might not be my stories to tell. I needed to work on finding my stories. Rejection helped me reflect on my writing and dig deeper to find the stories of my soul. It helped me to write more inspired work.
Around this time, I met Naomi, the Regional Advisor for SCBWI SF/South. We both did work at a local school. She invited me to take on a role as the Writing Critique Group Coordinator for the region. She also invited me to help plan and facilitate a diversity panel for the Golden Gate Conference at Asilomar in 2017. At the first planning meeting I attended, I learned that Caryn was on faculty. I took it as an encouraging sign from the universe.
Last December, I attended the Big Sur Writing Workshops run by Andrea Brown Literary Agency. I hoped to improve my writing, learn more about the agency, and of course, meet Caryn in person. Shameless stalker status over here! I learned a ton and met incredible people at Big Sur. I was inspired. However, when it came to Caryn, I did a lot more fangirl-ing from afar and not a lot of actual conversating. I introduced myself very awkwardly, and then had a brain fart.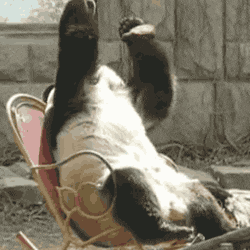 I continued to dedicate my evenings to writing. After working full time, taking care of Carter and nursing my aching, pregnant body, I settled in with my laptop and wrote, revised, met with critique groups and reviewed webinars. I stretched these precious hours by staying up later than I should have. I joined 12×12. The feedback from my critique groups and the 12×12 community helped me improve my writing and stories. My portfolio began to grow.
At Asilomar, Caryn critiqued one of my manuscripts. She was supportive, encouraging and provided helpful feedback. She told me she was "very interested" in the story. I went home and, with additional feedback from critique groups and 12×12 members, I revised like a crazy person. I wrote back matter and created a timeline. I felt like I was running out of time. I knew the baby was going to come early.
Just two weeks after Asilomar, I gave birth to Aila. She was a month early. A week after we came home from the hospital, I queried Caryn again with my revised manuscript. We talked on the phone – my cousin and friend watched the kids while I hid outside by our garage door. She offered representation and I almost started to happy cry. As soon as we got off the phone, I ran back inside and happy danced like this: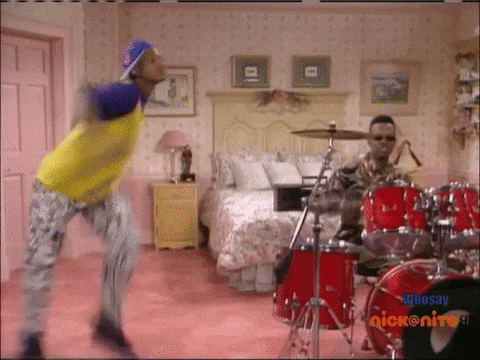 I feel incredibly fortunate. The stars aligned. I am reminded of the quote from one of my favorite books, The Alchemist by Paolo Coelho, "And, when you want something, all the universe conspires in helping you to achieve it."
I know this is just one more step in the journey, but it feels like a big one. I know the journey still stretches far into the distance. There will be more revisions, submissions, and rejections. But I will persevere. I believe in what I am doing and I look forward with great hope. But for now, weeks after I signed my contract, I am still basking in the glow of becoming an agented author.
I have an agent. (AHHHH!!!!)
I'm one step closer to making my dreams reality. One step closer to creating change through writing.
Now, back to work.